I added a couple of FIDE announcements to my page
2023 Nepomniachtchi - Ding Liren
(m-w.com). The more recent announcement contained the following infographic.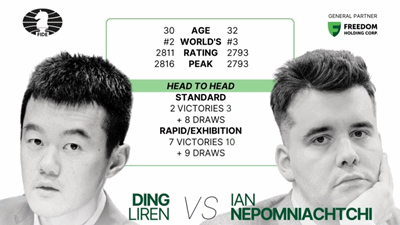 Astana to host FIDE World Championship match 2023 (fide.com)
The week before the announcement there were catcalls from a group of diehard Magnus Carlsen supporters:-
This made me wonder whether Carlsen's withdrawal from the cycle had partly been orchestrated to embarrass FIDE. The subsequent announcement about Astana was carried by the usual news sources.
The many comments to the Chess.com article were heavily in favor of Ding Liren. One comment said,
I hope Magnus afterwards decides (whoever wins), to say he wants his title back and goes and gets it again!
That would indeed be a unique occurrence. Stranger things have happened, but I would be surprised if this is an objective for GM Carlsen, the current World Champion. He would be the clear favorite in such a match.