I added a new page for the
2020 Candidates Tournament
to my index for the
World Chess Championship
. The event will be held in Yekaterinburg, Russia, from 15 March to 5 April.
Where's Yekaterinburg? Here's a useful map from This Russian city says 'Don't call us Siberia' (inquirer.com).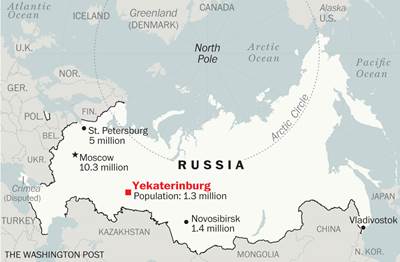 For future posts on the Candidates Tournament, I'll follow the roadmap documented in Berlin Candidates - Wrapup (April 2018).